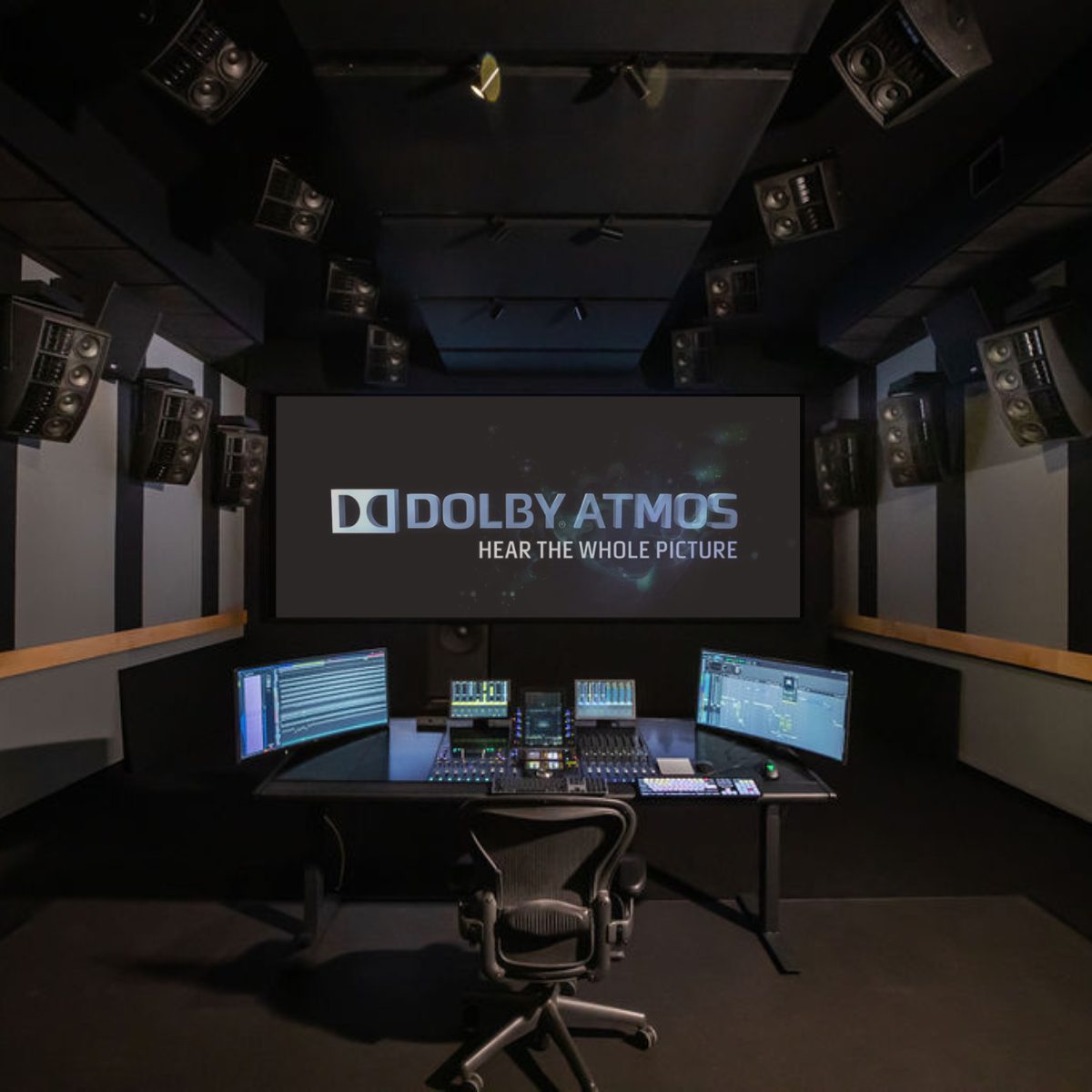 DOLBY ATMOS THEATRICAL CINEMA CERTIFICATION
We are excited to announce excellent news: PRIM's cinema mixing studio is now officially certified Dolby Atmos Theatrical Cinema! This certification marks a major step forward in our sound mixing services and opens up new perspectives for sound creation.
THE DOLBY ATMOS FORMAT
Dolby Atmos is a three-dimensional audio format designed for movies and music, delivering an immersive sound experience through sound and speaker elevation concepts.
In the traditional surround sound system, the loudspeakers are grouped by zones according to the size of the room, and the sound information is distributed only by zones. While it already offered an immersive environment, it was still a bit blurry.
With Dolby Atmos, each loudspeaker becomes an individual distribution point, receiving its own audio signal. This allows optimal diffusion of sound objects, providing unparalleled precision to the listener. Now we have complete control over where sounds come from and move, delivering a cohesive and immersive experience whether in a Dolby Atmos-equipped movie theater or other traditional surround formats.
When broadcasting a film in DCP (Digital Cinema Package), traditionally equipped theaters can use the same DCP as theaters equipped with Dolby Atmos technology. This facilitates the distribution of projects in Dolby Atmos and makes it possible to reach a wider audience.
To be able to distribute a project in Dolby Atmos, both the mixing room and the projection room must be certified by Dolby experts, thus guaranteeing compliance with configuration standards.
DOLBY ATMOS LICENSE FOR INDEPENDENT PROJECTS
A Non-Commercial license is available free of charge for projects meeting the following criteria:
Distribution in less than 50 US theaters

Non-Commercial distribution (festivals)

Productions intended for archiving

Event cinema (projection of performances such as concerts, ballets, theater, etc.)
For more information, we invite you to consult the following link: